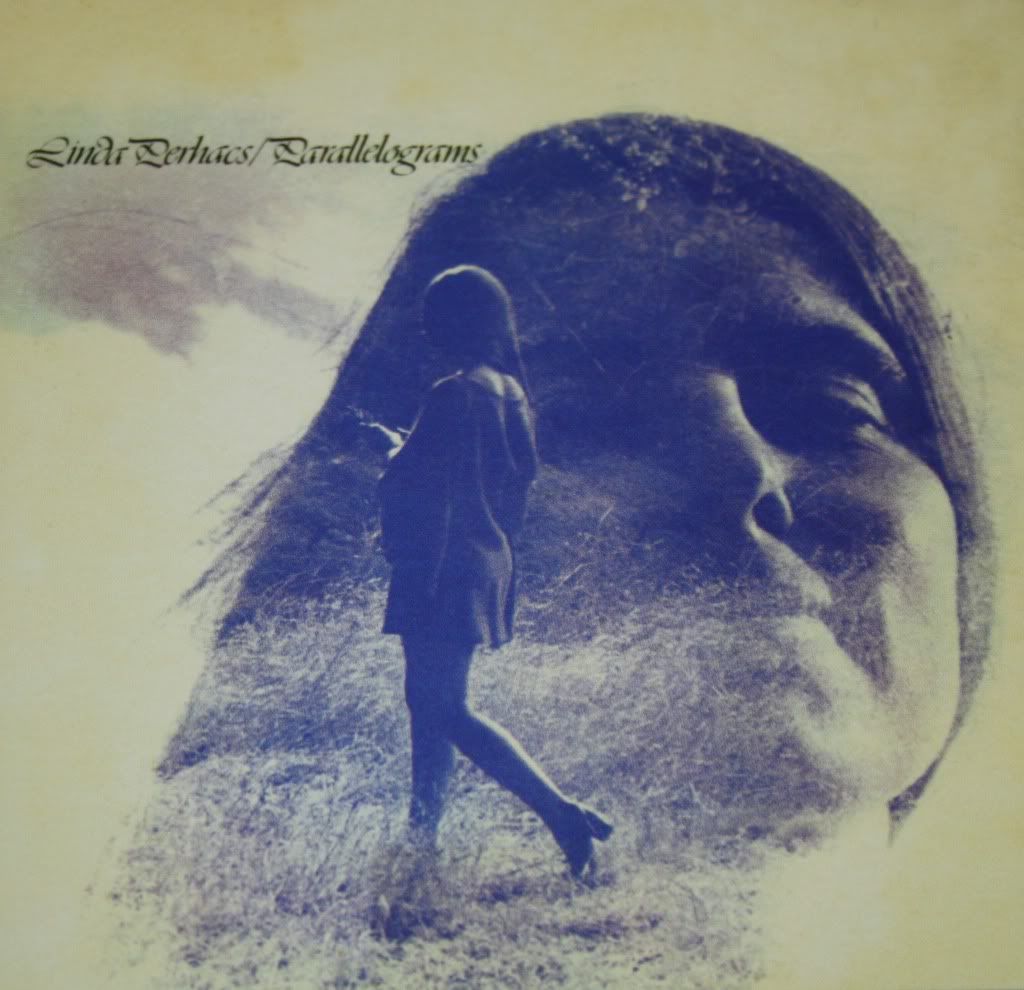 It's hard to believe but I've had this album for about five years. It's been interesting progressing from instantly enjoying it on first listen, driving across the Bay Bridge with Sarah in August, to returning to it again and again like an old friend--then all of a sudden I can't imagine living without it. I hate to blaspheme, but I probably like this album as much or more than I like any one album by Joni Mitchell, to whom people most often compare Linda Perhacs. Ok, maybe I like
Blue
as much, but in a different way.
The mood here is flawless--hypnotic, subtly psychedelic, simultaneously hazily nocturnal and narcotically dawn-like. Perhacs' voice isn't quite as lithe or showy as that of similar female singers, but, more importantly, it fits the songs she's written and serves the words and atmosphere perfectly. The album's shimmering opener sets the tone--a gently unusual fingerpicked arpeggio is soon joined by Perhacs' quietly intense, cascading multitracked vocals, which emulate the titular rain. These elements reappear repeatedly--on "Moons and Cattails" and again on the most overtly psychedelic track, "Parallelograms," which blends another chant-like guitar figure with hypnotic vocals--the comfortably dissonant combination is shattered by hand percussion and delay-treated flutes as Perhacs' vocals sink past unintelligibly before recapitulating the original theme.
Some songs reach yearning heights over delicately understated guitar--as when Perhacs pleads, "Dolphin, take me with you..." or on the exquisite "Hey, Who Really Cares?", while elsewhere her delicate vocals convey a sense of place and sense experience that's uncanny, as on the swaying "Sandy Toes" or the almost mystically sensuous "Delicious." The arrangements are impeccable throughout the entire album--whoever's producing knows just when to leave it to voice and guitar and when to add a reverbed guitar, a 12-string, wind instruments or some appropriate bass and ethnic drums.
Sure, it's easy to point out so-called hippie elements on this album--the amount of time spent lingering on small experiential and nature-oriented details is uncommonly high, and "Paper Mountain Man" and "Porcelain Baked Cast Iron Wedding" sound pretty late-60's. Last time I checked, though, the value of savoring the moment didn't end with flower power. It's too late anyway--I'm too close, it's too good. I wouldn't change one thing about this album--it's these kinds of friendships that keep me coming back--stricken, helplessly content.
Get it here on CD and MP3
.