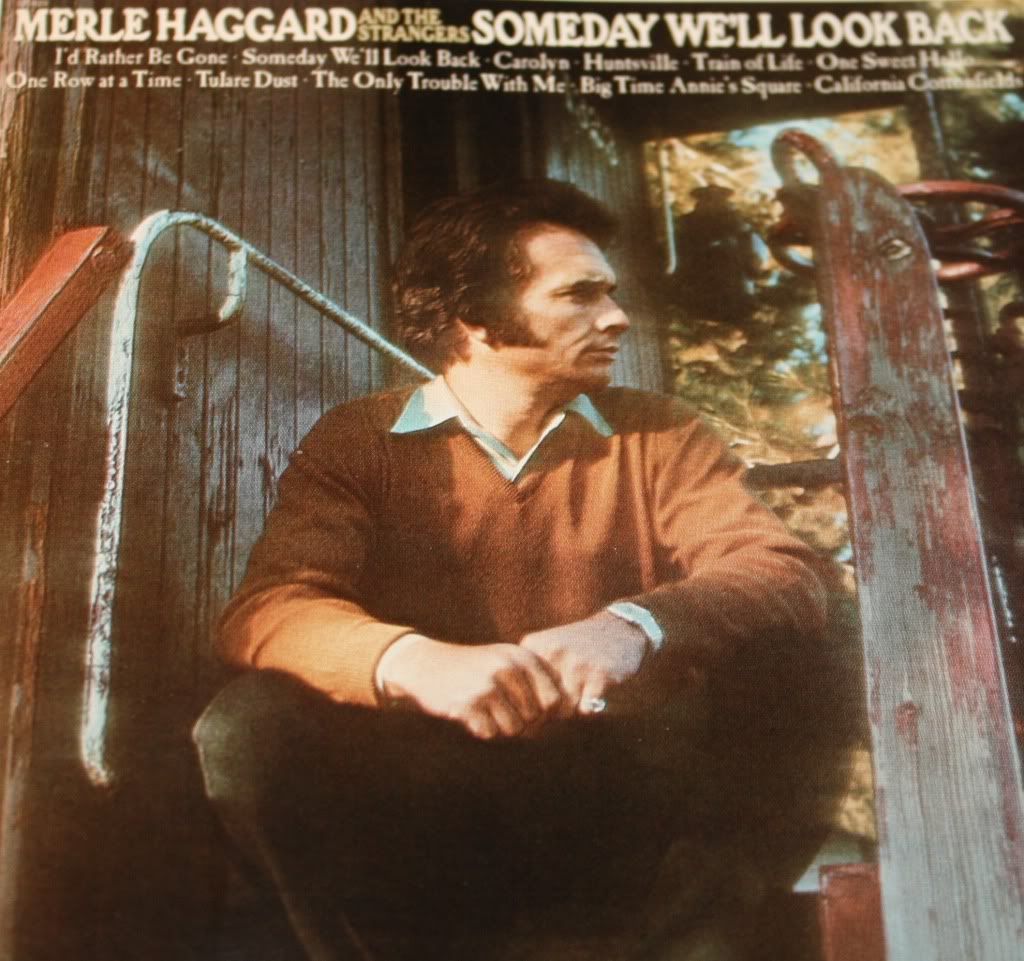 Merle Mondays continue with the Hag's 1971
tour de force
. As if releasing a progressive gem in
Hag
earlier in the year wasn't enough, Merle saw fit to bestow upon us an even better album of bewitchingly eclectic Bakersfield country in
Someday We'll Look Back
.
Although my favorite side of Merle is the hard-edged Bakersfield honky-tonk sound with lots of steel guitar, I just can't fault this album (or Merle's entry in the "widest sideburn in the world" competition). This album blends Merle's songwriting mastery (it's clear that by 1971 he'd achieved an uncommon level of assurance in his songwriting abilities) with some of his most mature vocals and a dizzying array of country blended from everything from Latin to blues on through to jazz, swing and even straight-up pop.
Though it's a mellow listen, this is classic Hag through and through--we get a dig at hippies in "Big Time Annie's Square," a badass prison song in "Huntsville" ("the man better keep both eyes on me/or they're gonna lose ol' Hag"), and some crushing heartbreak laments like "I'd Rather Be Gone." What really tugs at my heart strings, though, is the authentic nostalgia that pervades the whole set--from the hit title track to the wistful, bittersweet imagery of "California Cottonfields," "Tulare Dust" and "One Row at a Time," Haggard has a way of sizing up his past in such a way that the emotion and sense of remembrance is overwhelming--when Merle sings "California cottonfields--as close to wealth as daddy ever came," you know he lived it. There are Haggard albums I reach for more often, but this album is like a warm embrace from a relative you haven't seen in years.
Get it here on CD or MP3
, along with the similarly strong
Hag
.